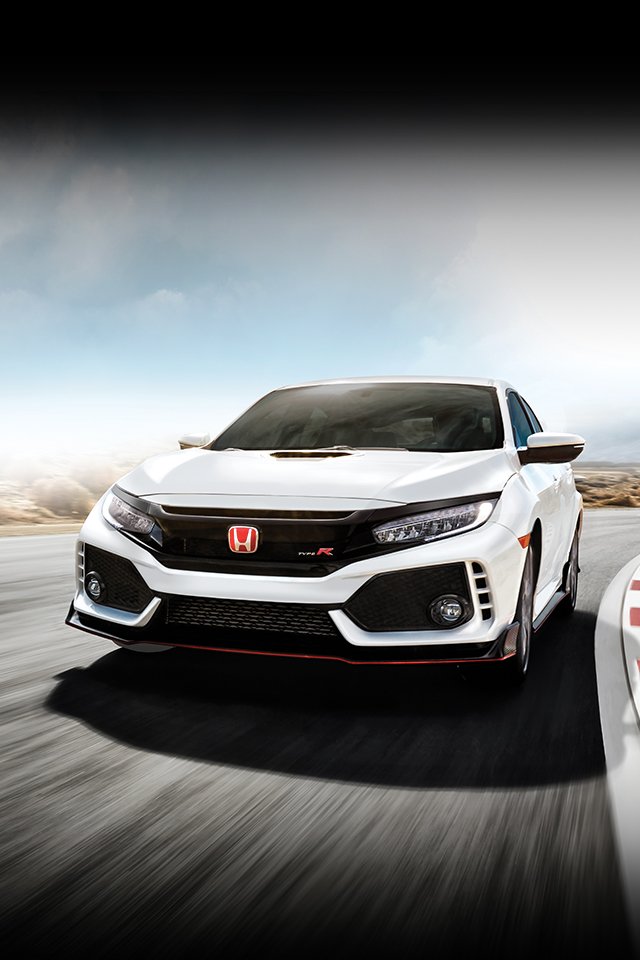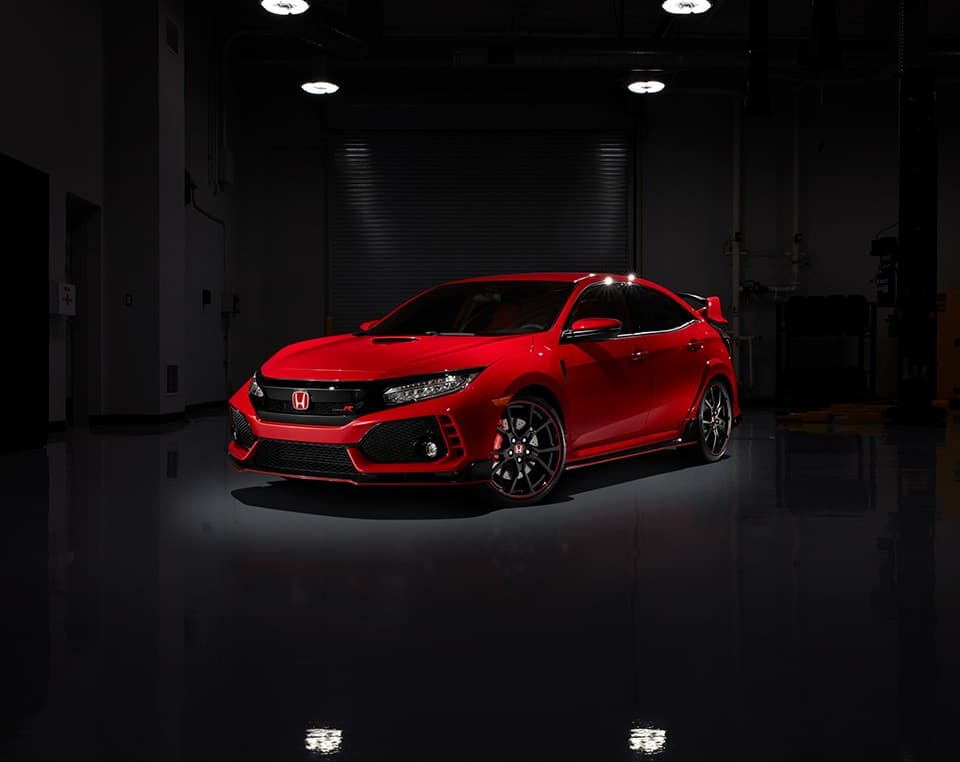 The Civic Type R was born to burn up the track, and its release was much anticipated.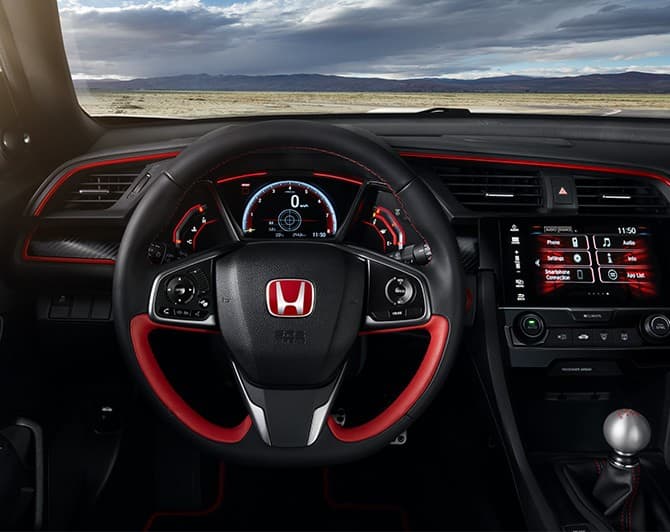 Customizable Digital Meters display boost pressure, G-force, lap times, rev limit and throttle/brake input in real time.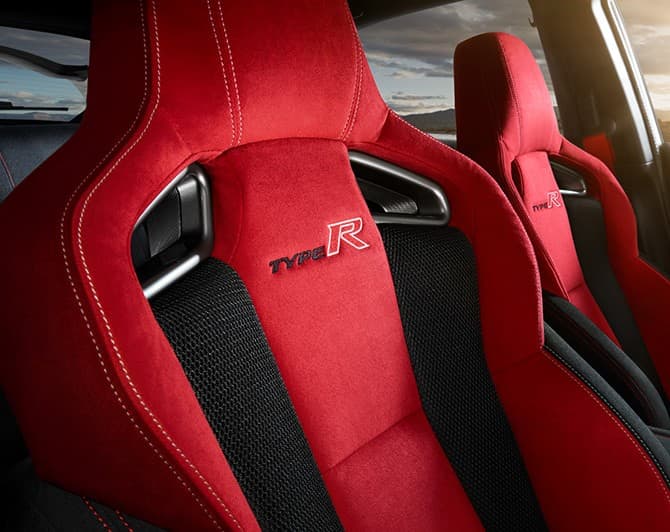 Race-inspired Lightweight Bucket Front Seats in red/black suede-effect fabric keep you in place during hard cornering while still being comfortable enough for your daily drives.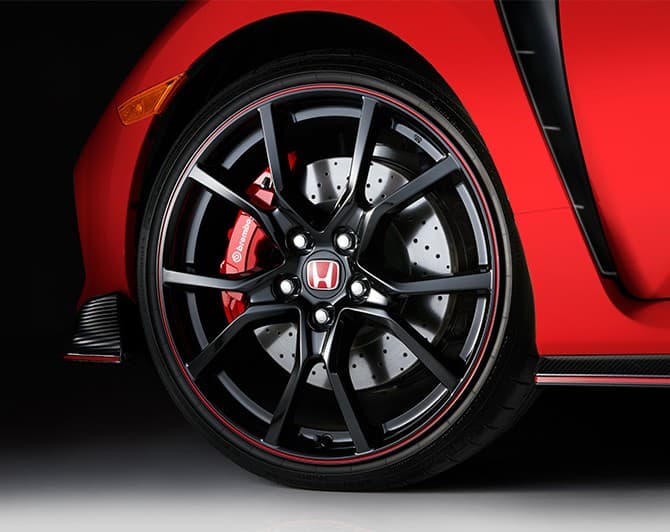 The Civic Type R comes with twenty-inch alloy wheels paired with sticky maximum-performance tires help create a superior connection with the road.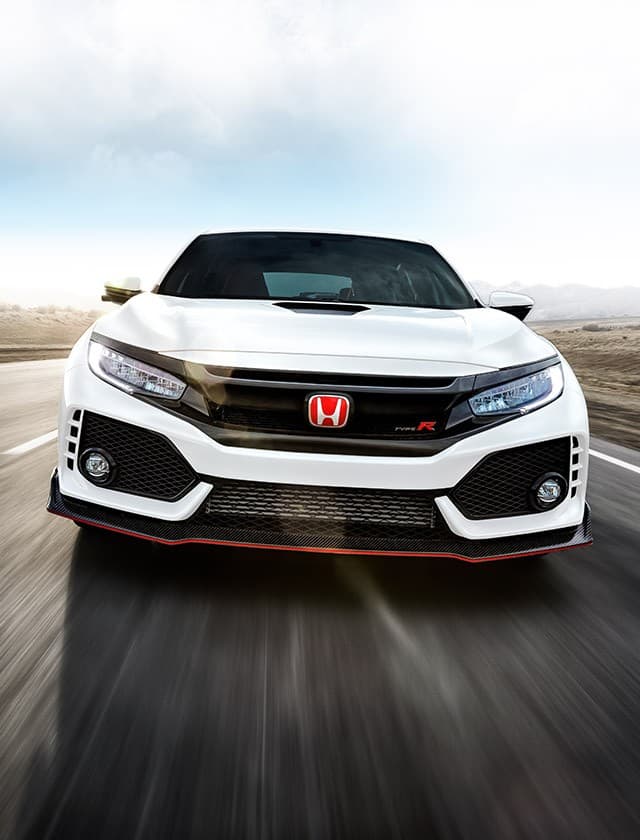 The most aggressive, most powerful Civic ever built is ready for every challenge.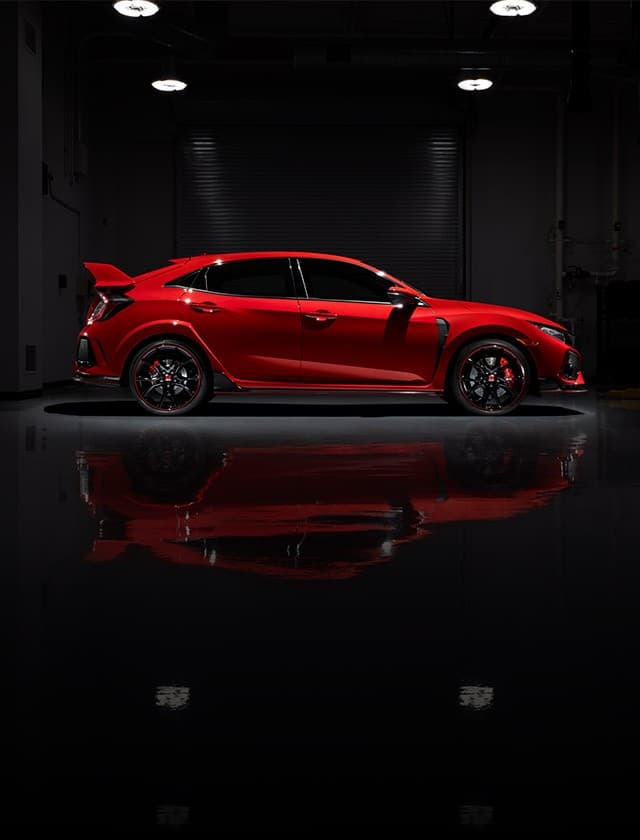 Every angle of the aerodynamic body was designed to enhance downforce and keep all four tires stuck securely to the asphalt.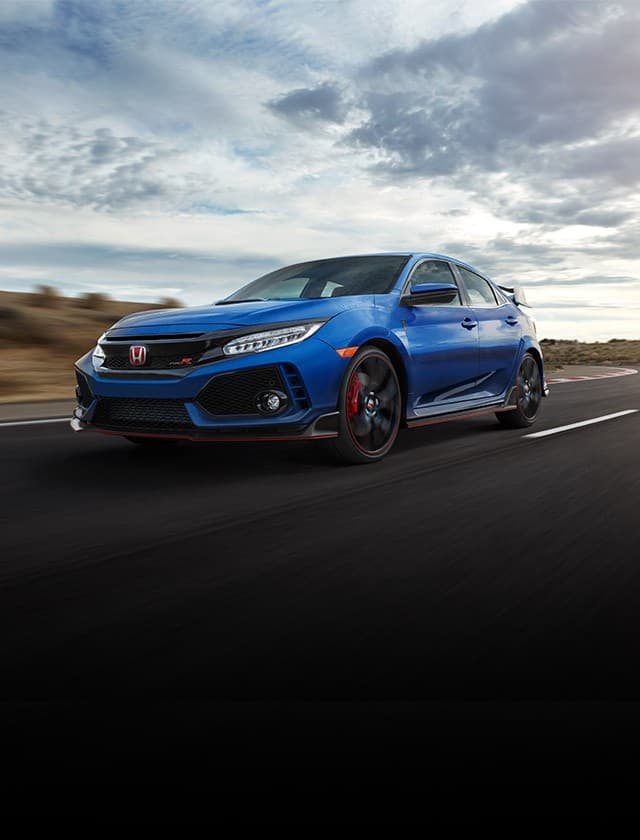 Consider every open road an open invitation to have a blast in the all-new Civic Type R.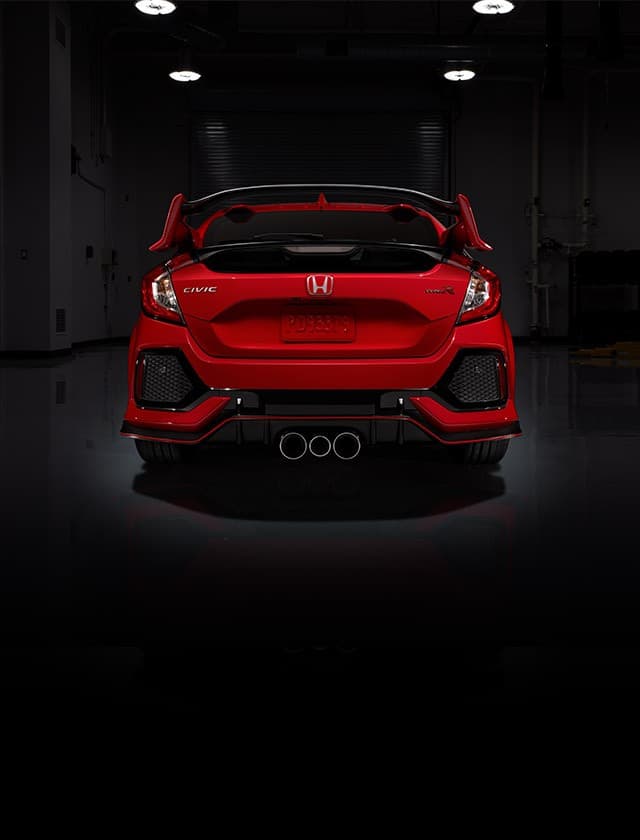 The dynamic rear of the Civic Type R is a view the competition should get used to seeing.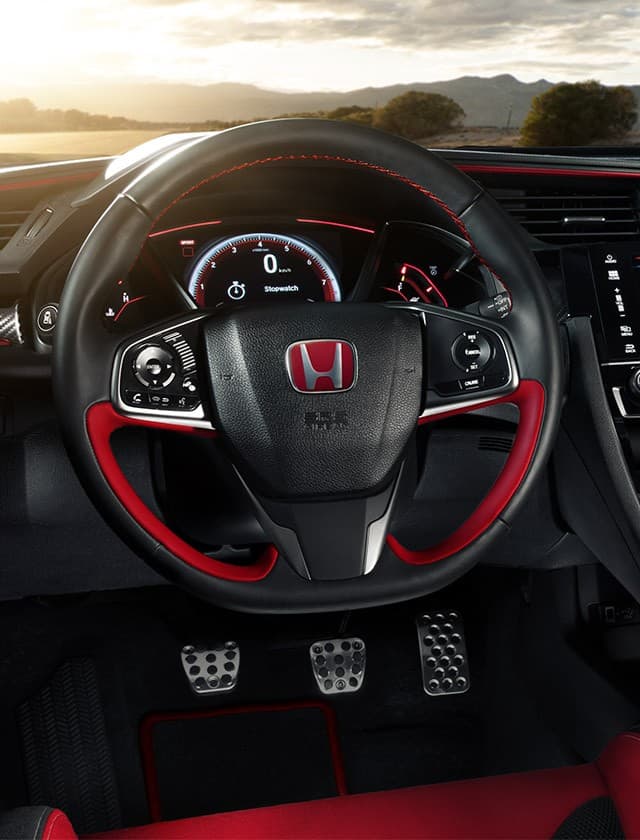 The thick, flat-bottomed steering wheel, deeply bolstered front bucket seats and aluminum shift knob were all designed to connect you to the road.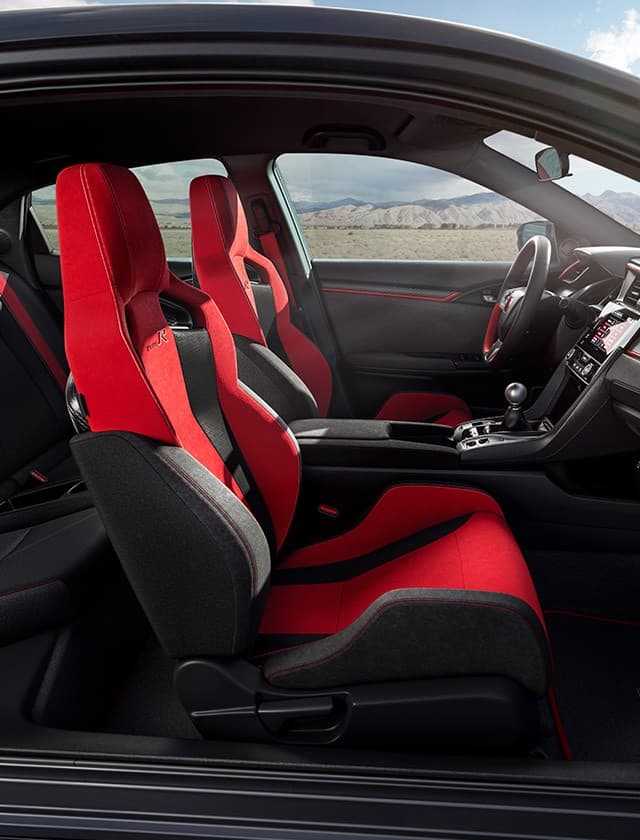 The fastest Honda comes with performance seating for up to four.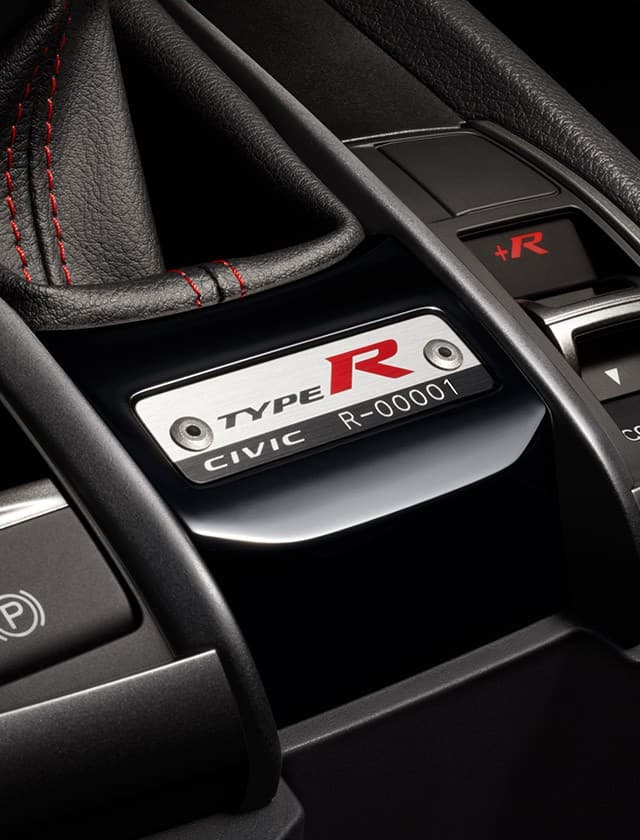 Because of its limited availability, every Civic Type R is individually numbered on a metal plaque below the shifter, adding to its exclusivity.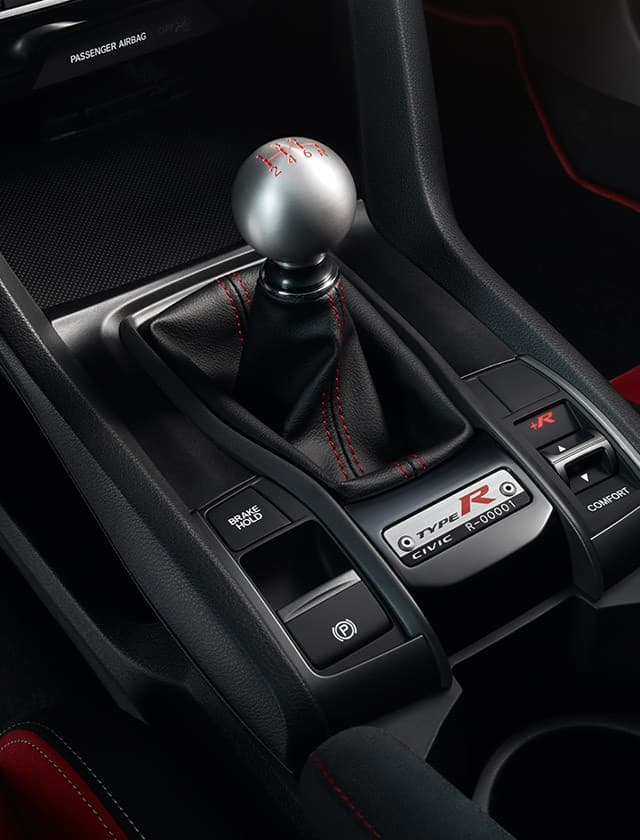 Every aspect was considered when it came to helping you own the perfect lap, down to the shift knob, which was hewn out of aluminum.
Click and Drag
Specifications, features, colors and equipment shown may vary and may not be available in all markets.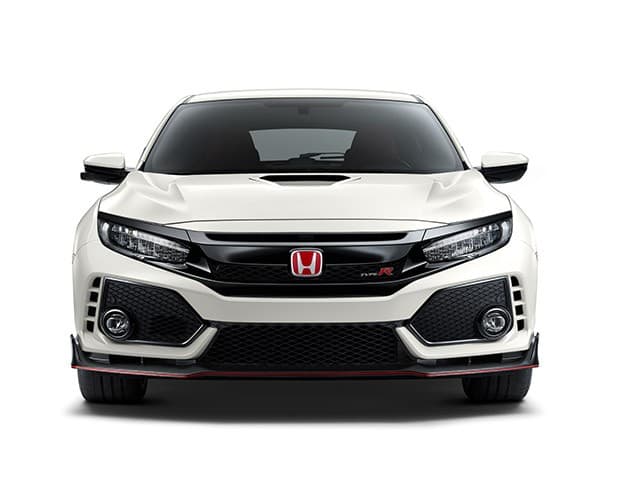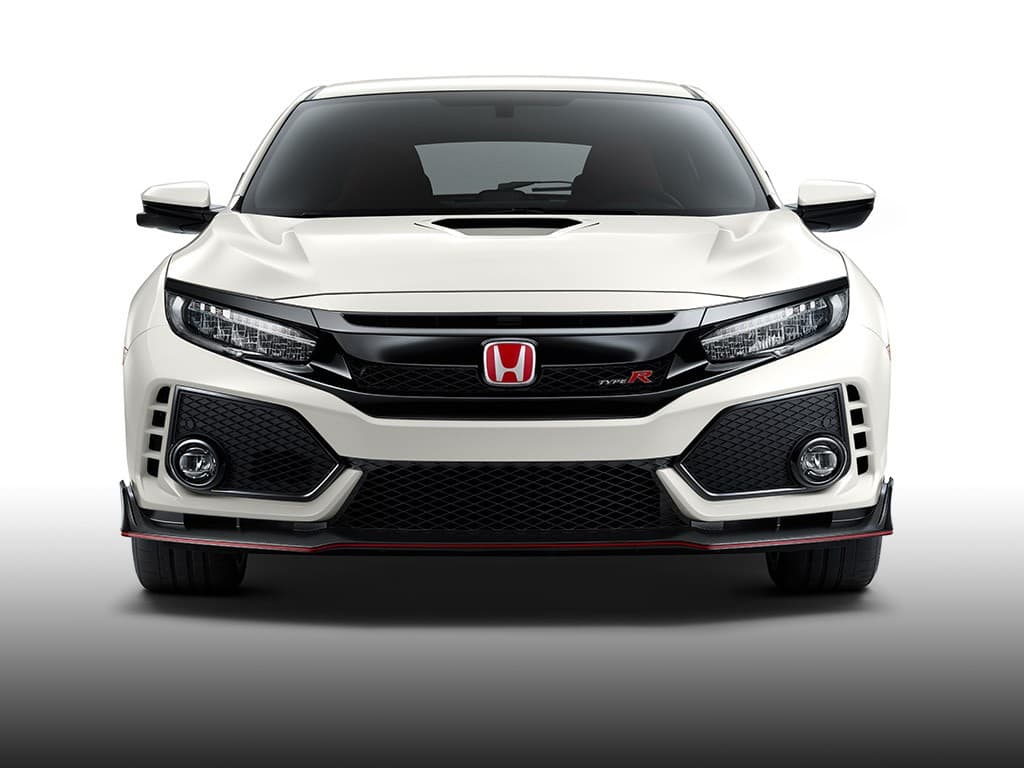 The Front Splitter helps underbody airflow, generating downforce for improved steering control, while Front Air Curtains contribute to consistent braking performance.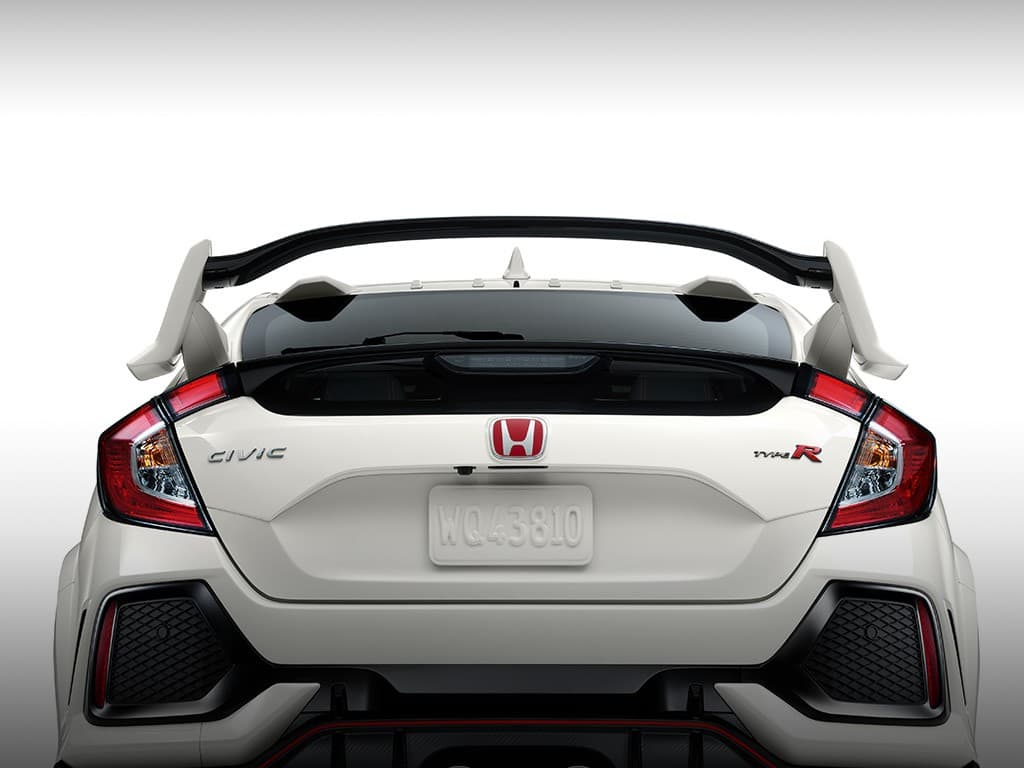 The Rear Wing is positioned near roof height, creating the optimum amount of downforce. The Rear Diffuser reduces drag for high speed and confidence-inspiring track performance.